Where Can I Find Good Employees?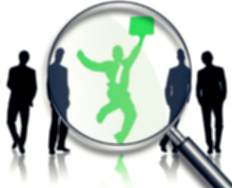 Here is the question I hear every employer is asking today; "Where can I find good employees?" We all know what a good employee is:
Someone who shows up for work, on time, every time!
Someone that will take pride in their work!
Someone who will stay with the company for more than one shift or one month!
Someone who is happy and grateful to have a job!
Supported Employment is the Answer
Employment support is provided in many ways to suit the employer. This includes matching skills to the employer's needs, matching workers interest to employers needs, and then "sticking with the employer and employee throughout the entire process and beyond! Supported Employment provides access to supportive services that include:
Free recruitment and employment service
Database of skilled job-seekers
Access to a committed, local work force
On-going support from a team of professional Job Coaches
Advice on employment grants and supports
Job Coaches
Job Coaches provide ongoing support to participants in a number of ways. For some participants, depending on need, the Job Coach can assist with training on-the-job and provide support in the immediate placement of employment, with the person and his or her employer. For other participants, the Job Coach can provide support and advice when they need it.
During a placement, the Job Coach provides information, advice and support to employers. Occasionally, the employer and employee may agree that the employment is not working out. If this happens, the Job Coach can then step in and re-assess the situation with regard to further support and assistance, or replacement.
Tax Benefits for Hiring Employees with Disabilities
As if having a list of willing and able workers standing by and support for training isn't enough, there is also a list of tax benefits for hiring employees with disabilities including the Work Opportunity Tax Credit (WOTC) which can provide a $1,200 to $9,600 tax credit depending on the employee hired and the length of employment.
For more information about the Work Opportunity Tax Credit, along with other tax benefits like the Barrier Removal Tax Deduction and the Disabled Access Credit, click here!
Steven Birkholz is a veteran Vocational Placement Specialist who worked with the Wisconsin Department of Vocational Rehabilitation for 28 years and currently works as a Vocational Consultant with Sun Life Financial out of El Paso, Texas. Steve is also president of "Project Solutions and Innovations" (PSI) out of Forest Lake MN.