Old fashioned Lamb Recipes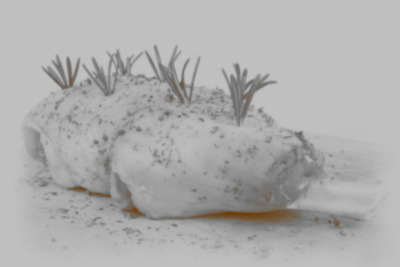 Shoulder of Mutton
Season and roast the same as beef, basting with butter and water till there is gravy enough to use. It requires to be cooked more than beef. Serve with currant jelly.
Leg of Lamb / Mutton
Put the mutton into warm water, with salt and one small red pepper; boil until tender, allowing the water to boil nearly away; then take it out, and if not seasoned enough, sprinkle with salt, pepper and flour, place in a hot oven with the broth, and bake half an hour, basting often until the meat is a light brown.
Mutton Chops
Trim off the superfluous fat, and broil over a bright fire ; season and butter them when cooked; do not have them rare. They can also be fried by first dredging with flour or bread crumbs.
Fillet of Mutton
Cut a fillet, or round, from a leg of mutton; remove all the fat from the edges, and take ut the bone; rub it all over with a very little pepper and salt; have ready a stuffing of finely minced onions, bread crumbs and butter, well seasoned and mixed; fill with this the place of the bone; make deep incisions or cuts all over the surface of the meat and fill them closely with the same stuffing; bind a piece of cloth around the meat to keep it in shape, and stew with just enough water to cover it; let it cook slowly and steadily from four to six hours, in proportion to its size and toughness, skimming frequently. When done, serve with its own gravy.
Mutton Fricassee
Cut the meat up in small pieces, and put in boiling butter; spice with cloves, nutmeg, onions, salt and bay leaf; after frying till brown, pour boiling water over it; cover and boil slowly about an hour.
Mutton Croquettes
Remove the fat and skin from cold mutton, mince it fine as possible, season, and make up with the gravy into little oval balls; dip in egg and then in bread crumbs and fry brown.
Lamb with Rice
Partly roast a small fore-quarter of lamb; cut it in pieces, and lay in a dish; season, and pour over it a little water; boil a pint of rice till dry, salt it, and stir in a piece of butter, also the yolks of four well-beaten eggs, only reserving enough to put over the top; spread the rice and the remainder of the eggs over the lamb, to form a covering; bake a light brown.
Stewed Lamb with Green Peas
For a large dish, take a quarter of nice lamb and cut it into steaks; remove the skin and all the fat; season the steaks with salt and pepper, and if liked, a little nutmeg; lay them in a kettle and pour on just enough water to cover them, and stew gently for an hour, skimming when necessary; then add a quart or more of young green peas, a lump of loaf sugar, and some bits of fresh butter; let it cook slowly till the peas are well done. Take them up together, or serve in separate dishes.
Irish Stew
Take five or six mutton chops; the same quantity of beef, veal and pork; six or eight Irish potatoes, peeled and quartered; three or four onions sliced, and salt and pepper to taste; add a pint of good gravy, flavored with catsup, if liked. Cover all very closely, and let it simmer slowly for two hours (never allowing it to stop simmering). A slice or two of ham is an improvement. Stir occasionally to prevent burning.